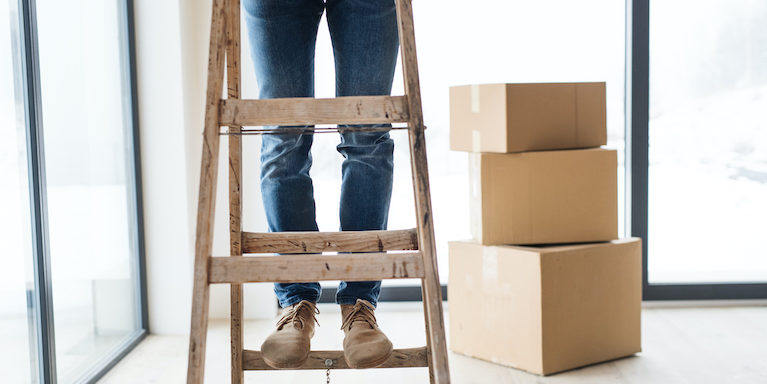 How to get on the property ladder without a huge deposit!
How to save money and buy a home…
The UK property market is currently being affected in various ways by the uncertainty over Brexit. According to Rightmove – one of the UK's leading property websites – the October rise in house prices is the lowest since the financial crisis of 2008. In fact, in some areas – particularly London and the South East – house prices are falling.
Rightmove has also reported fewer properties coming onto the housing market, yet many buyers are still keen to make the most of the lower prices. Particularly if you are a first time buyer, it could be a good time to get onto the property ladder.
The problem is that buying your first home often requires a large deposit. Most lenders demand a minimum deposit of 5% of the property value, and to get considerably better deals you could need anywhere between 10% and 25%.
According to recent data from the Land Registry, the average house price in the UK is around £234,853. To pay a 5% deposit on a property of that value, you would need to raise £11,743.
So it's very important if you want to buy a home that you save very hard towards that deposit. In this column we often feature ways that you can save money. If you need help getting started then why not have a look at our article Want to save money but don't know how?
Until the end of November you can put your savings into a Government Help to Buy ISA. This savings account will give you a 25% government bonus up to a maximum value of £3000. This means that if you could save £12,000 yourself, the government bonus of £3000 would take the value of your savings to £15,000. But you need to hurry to meet the deadline if you want to open this type of ISA.
If you miss the deadline but still want to benefit from a government boost to your savings then check out the Lifetime ISA (LISA) instead. You can save up to £4,000 each year, until you reach the age of 50. The government will add a 25% bonus to your savings, up to a maximum of £1,000 per year.
However, there are also some other ways that can help you to get onto the property ladder. Let's take a look at some of these now:
Help to Buy
This government scheme is available until 2021, and is available to first-time buyers and also existing homeowners on new build properties. 
With Help to Buy you still need a 5% deposit, but the government will then give you an equity loan of up to 20% of the property price (40% in London). This equity loan is interest-free for the first five years, so gives you a significant saving on your mortgage. You would then need to find a mortgage to cover the remaining 75% of the property value.
If you are interested in finding out more about Help to Buy,  you need to contact your nearest Help to Buy agent who will guide you through the application process and help you to get started.
Shared ownership
Shared ownership schemes are a combination between buying and renting a home. They provide you the opportunity to buy between 25% and 75% of the home and pay rent on the remaining share. Shared ownership homes are leasehold properties which you lease from the share ownership scheme.
Once you part-buy a shared ownership property you then have the option to buy more of the property when you can afford to do so. At the moment you can only increase your share of the ownership in chunks of 10% of the property value. But the government is now considering reducing this to 1% – making it much easier to gradually buy more of the property.
Most shared ownership homes are new builds, but there are also some properties that are re-sold by housing associations.
Each country in the UK runs their shared ownership scheme slightly differently. In England you may qualify if you have a combined household income of less than £80,000 (£90,000 in London), don't already own a home, and are a British or EU/EEA citizen or have indefinite leave to remain
Some shared ownership schemes also give priority to people in key jobs, such as the armed forces, firefighters, teachers and nurses. There is also a scheme for people with long-term disabilities.
With shared ownership, you will usually still need to put down a deposit but this would normally be 5% of the value of the portion of the property that you are actually buying. So for example if the property was worth £200,000 and you were buying 25% of it, the value of the share you are buying would be £50000 and you would need to pay a 5% deposit of £2.500.
To find out more about shared ownership take a look at the relevant link below:
Family offset mortgages
If you have a family member who would be willing to help you buy your home, several lenders are now offering some kind of family offset mortgage to enable them to do this without losing money themselves. These mortgages enable a parent to lock an amount of money into a savings account that is then used to offset the cost of their child's mortgage deposit. After an agreed time, the parent will be able to access their savings again. Individual schemes vary so check with your preferred lender to see whether they could help you in this way.
With the above options there may be a way for you to get onto the property ladder either without needing a large deposit or in the case of Help to Buy, with significant mortgage help to soften the blow. So perhaps your dream of owning your own home one day is a little more achievable than you may have realised.
Check back here soon for more financial and lifestyle tips from Loans 2 Go.