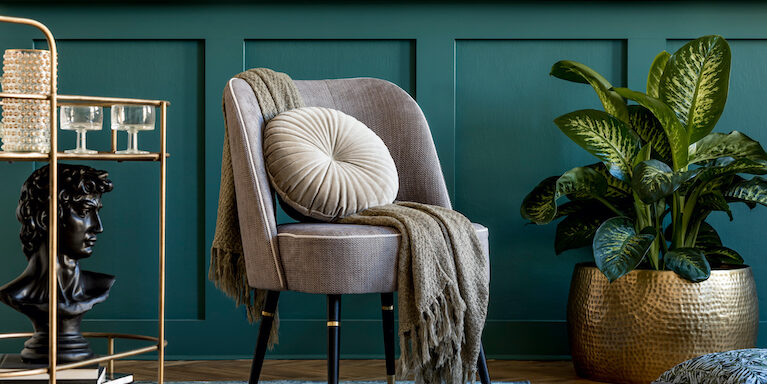 Published January 14, 2021
Ten ways to improve your home for free!
In our recent article The best home improvements to add value to your home, we looked at some of the home improvements that are worth investing money in. Improvements that you will enjoy the benefit of, but that would also add value to your home if you decided to sell it.
But what if you are in the position where you just want to make your home look and feel better but have no money to spare? You want to freshen things up and make changes to your home, but how can you do that for free?
Why not try one or more of the following ten ideas?
Declutter
One of the easiest ways to improve the look and feel of your home is to give it a complete declutter. Quite simply, get rid of anything that you do not want or need. Why let it take up valuable space in your home? Follow these five steps and you will soon see the difference:
Make a plan. You could either declutter by room or, perhaps better, by category. For example clothes, shoes, bedding, books, childrens' toys, CDs and DVDs, kitchen equipment etc. Decide when you are going to do what and tackle things one step at a time.

Be ruthless. In the words of decluttering expert Marie Kondo, keep only things that "spark joy". So, if there are things that you do not use or do not really love, then out they must go.

Reorganise where things are going to go. Arranging things neatly will reduce the risk of clutter building up again. This may mean changing the layout of one or more rooms – see below.

Recycle the goods you are getting rid of. Not easy in the current climate we know, but you could still decide where things are going to go to – for example local charity shops – and store them somewhere safe until you are able to get them there. You may even be able to make some money by selling things on sites such as eBay or Facebook Marketplace.

Tackle the hidden areas that may have escaped, such as the loft, garage, understairs cupboard or kitchen drawer. Bottleneck areas such as these do become much easier to declutter if you have already sorted the rest of your home and have a place where everything is supposed to go.
Change room layouts
You can transform the look of a room simply by moving things round. This is especially true if it has been the same layout for some time. So experiment with moving furniture within a room, for example try the sofa in a different position in your living room. 
Also have a go at using furniture from one room in another. If you have too many dining chairs round your table, why not consider using one in the hallway or bedroom? 
By making some simple layout changes, you could make your room feel completely different, and maybe also quite a bit larger. 
Spring clean
While you are in the process of changing room layouts, it's a great opportunity for a thorough spring clean. This in itself can make your home look much better. 
To help you with this, check out our article The quickest, cheapest spring clean ever. It includes a checklist of things to clean, gives a list of everyday products that you can use for cleaning, and even explains how spring cleaning is good for you as well as your home. Win-win!
First impressions
We've all heard that first impressions count. And it is just as true of our home as anything else in life. So make it a project to do whatever you can to improve the first impression you get of your home as you step through the door.
Think of the door itself. Is it a bit shabby? If so, a coat of paint can work wonders. And if your budget can stretch to new brassware such as a door handle or letterbox, this could really help too.
Then what about your stairs? If the carpet is looking tatty is there anything you can either replace or cover it with? Stair runners are very on trend at the moment, so if there is a strip of carpet you can use then this could be worth a try. You could also look on websites such as Freecycle to see if anyone is giving away either a stair carpet or runner, or another piece of carpet that could be cut to size.
Whatever type of flooring you have in your hall, it will look much better if it is deep cleaned. If you have a tiled floor then working hard on those tiles to restore some of their original colour would be well worth it.
Make good use of shelves
Shelves are great for filling an area of space and giving it purpose. So if there are gaps in some of your rooms, and you have shelves that could fit those gaps, this could work well. Perhaps you could move shelves from one room to another, or have some old shelves lying around that you could repaint? Once again, Freecycle could be a good place to find some additional shelving.
Once you have shelves, don't fill them with clutter, but use them to display some of your favourite things and change the feel of your room. Whether you are into books, candles, ornaments or pretty bowls or vases, make sure you use your shelving to showcase them and add a new stylish ambience to your room.
Display artwork and photos
We've just mentioned shelves, and the importance of creating attractive displays on them. These displays could include photographs that may just have been stored away in boxes for ages. Photographs can also be framed and displayed on walls. You may well have other framed items that you no longer like, and could reuse these frames for some of your photos instead.
Wall displays can make a huge difference to the look and feel of a room. Different wall colours and lighting can also breathe new life into some of your neglected old favourite pictures. So if you have artwork in your home, have a think about which room is best for which item, and ring the changes.
Even think about the bits and pieces of artwork that you may have on your kitchen noticeboard or fridge door. Refreshing and/or rearranging these items can make your kitchen look much more interesting and less cluttered.
Do it with mirrors
Another clever way to totally transform a room in your home is to do it with mirrors. A carefully positioned mirror can make a room look much larger and lighter. So make the best use of any mirrors that you already have, and perhaps make it your mission in 2021 to look out for more mirrors for your home.
Use the beauty of nature
Bringing nature into your home can also make a huge difference. Whether you love plants or flowers, rocks or pine cones, bringing in natural and organic objects can really refresh your home. You can make creative displays of these items – using vases, bowls or trays – that look stunning. But as well as the appearance, the fact that you have these natural elements in your home can help to reduce stress and anxiety.
You may also want to have a go at growing indoor plants from items such as citrus fruit pips, avocado stones or pomegranate seeds. Seeing something that you have created blossom and grow is really satisfying. An additional bonus is that indoor plants help to purify the air and reduce internal pollution
Reuse old fabrics
During your decluttering you may well end up with a variety of fabric items that you no longer want. Why not use these to brighten up your home? Especially if you have a fabric from old clothing or bedding that you really like, you could repurpose it into something else, either as a complete piece of fabric or as part of a patchwork creation.
Some ideas for how to re-use old fabrics are:
Sofa or chair covers

Cushion or pillow covers 

Throws

Curtains

Blinds

Wall hangings

Book covers

Shopping bags

Gift bags

Face masks
A lick of paint
It's incredible the difference that a coat of paint can make. And many of us have partially full tins of paint lying around somewhere. Unless you use this paint, it will probably end up being thrown away. So why not use whatever paint you have to freshen up your home? You may have enough of one colour to paint a small room in that colour. But if not, then you could either use two or more contrasting colours in one room or have a go at combining two paints together to create a completely new shade.
As well as walls, doors and woodwork, you may want to have a go at painting old furniture, picture or mirror frames, or storage items such as wine or spice racks.
We hope that the above ideas help you to improve your home for free over the next few weeks and months. If at any stage you need some additional finance to help, then do get in touch with us at Loans 2 Go to see if one of our short term loans might work for you.
Check back here soon for more lifestyle and financial tips from Loans 2 Go.