The facts and the alternatives
Key considerations when looking for a loan
Life has so many twists and turns. So it's not surprising that sometimes our finances need a bit of a boost to stay on track. A personal loan can often be the answer, but it's a significant financial commitment so is not a decision to be taken lightly.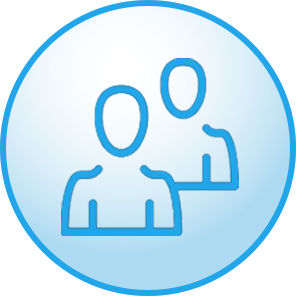 Over 2,000,0000 people
helped
What else should you consider?
When looking for a loan, there are four main aspects to consider:
The amount of money you need to borrow;
The cost of the loan, for example set up fees and interest;
The repayment period of the loan;
Whether you would be charged extra for repaying the loan early.
Most loan repayment periods are somewhere between 12 and 60 months. And it can be tempting to go for the shortest duration possible – for example a 12 month loan – so that in theory you can repay the loan quickly.
But the main problem with that is the shorter the repayment period, the higher the repayments will be. And there can be serious consequences if you find part way through your 12 month loan that you are unable to make some of your loan repayments.
These include:
A negative impact on your credit score, which will make it more difficult for you to get credit in future.
Late payment fees, which will increase the cost of your loan.
Possible legal action against you by the lender.
What alternatives are there to 12 month loans?
As we have already seen, there are many loans available with longer repayment periods, some up to 60 months. But the ideal option may be to consider a personal loan with repayment period somewhere in between, for example 18 months – 24 months.
This can have several advantages:
You have more time to repay the loan than with a 12 month loan, but equally your loan will not drag on for years.
Your loan repayments would be smaller – so less of a struggle – than they would be for a 12 month loan because they are spread over a longer period.
A longer repayment period gives you the opportunity to completely sort out your financial situation. And if you find that you can repay some or all of your loan sooner than expected, a reputable lender should allow you to do this without any additional charges.
So if you are looking around for loans, don't rush into a 12 month loan if you are not sure you will be able to keep up with the repayments. It could be much better for you to opt for a slightly longer loan repayment period rather than risk your finances being stretched too far and ending up sliding into further debt.
Personal loans | 18 or 24 months
Life is full of ups and downs, and sometimes things just don't go to plan.
Loans 2 Go offer personal loans between £250 and £2,000. There are no set up fees.
Loans 2 Go have helped over 2,000,000 valued customers and counting.
An online platform you can trust.
Peace of mind with our confidential & secure online application process.