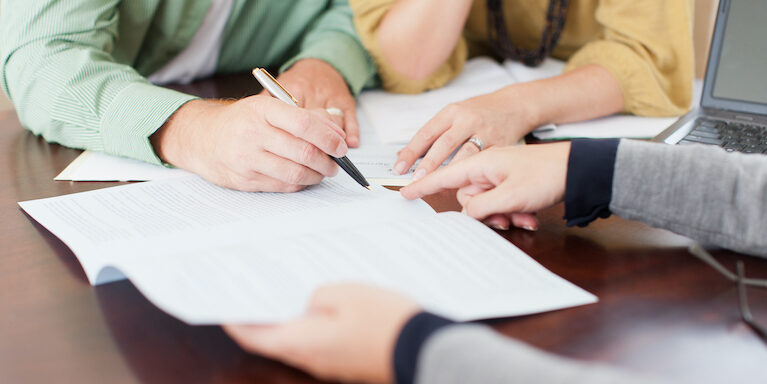 Published January 1, 2021
Guarantor Loans
What is a guarantor loan?
If you take out a guarantor loan it means that another person acts to guarantee the loan for you. If anything went wrong and you were unable to make your loan repayments, then your guarantor would be legally obliged to make them on your behalf.
Who could be a guarantor for my loan?
It would be up to you to find a guarantor yourself. It could be anyone you choose, but they would need to be of good financial standing. The lender would need to run a credit check on your guarantor to make sure that they could afford to take over your loan repayments if you were unable to keep paying them.
So you would need to find someone who is willing to have a credit check, and also that you would definitely feel comfortable about asking to help repay the loan if needed.
Is there an alternative to a guarantor loan?
Yes. At Loans 2 Go you can take out a personal loan either jointly or individually. So, for example, you may decide to take out a joint loan with your spouse or partner or another family member. This is an ideal solution if you need a loan but are worried about doing it completely on your own.
If you take out a joint loan with us, the loan would be in both of your names and you would both sign it. This means that you agree to take joint responsibility for the loan repayments for the duration of the loan.
There are two advantages to a joint loan:
You have someone else to share the responsibility and contribute to the repayments. You are not alone.

You may be able to borrow more money than you would on your own, because both applicants' income and credit history will be taken into account when you apply for a joint loan.
What could we borrow from Loans 2 Go?
Our Loans 2 Go personal loan is available to both individual and joint applicants. You can borrow between £250-£2000, and there are no fees to set up the loan. 
Loan repayments are fixed up front, so you can see clearly what you have to pay and for how long. You can repay your loan by weekly, fortnightly or monthly instalments over a period of 18 or 24 months. If you decide to repay your loan earlier than this, there will be no additional charges for doing so.
You can find out more about a Loans 2 Go loan and apply online here.