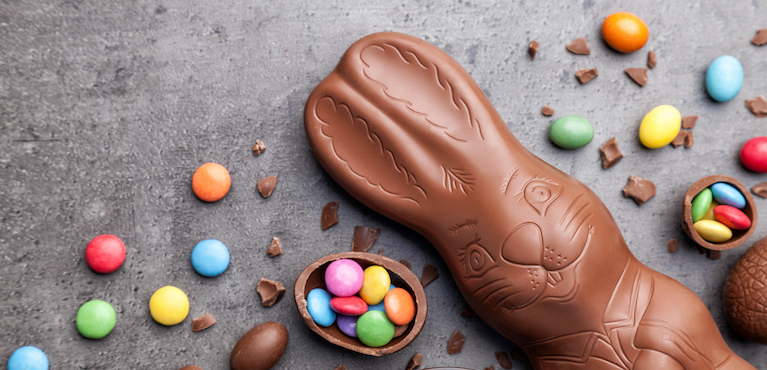 Published April 7, 2020
How to have fun at Easter whilst self-distancing
Get help with money with online loans from Loans 2 Go…
Easter is on the way: Sunday 12th April. But it's going to feel very strange this year. We are all either self-isolating or social distancing, so any kind of big family gathering is simply not going to happen.
So what can you do to make Easter special despite the current restrictions? 
Here are five tips for things to do at Easter from the comfort of your own home. Some are geared for families but most of them can also be enjoyed if you are on your own.
Kids of all ages love an Easter Egg hunt! If you have very young children you can hide eggs around the home and garden and just set them off hunting, perhaps using the words "warmer" and "colder" to help the child locate the eggs. 
Older children may also enjoy an Easter Egg hunt with clues. Give them the first clue to start things rolling. This clue should lead them to the next clue – and perhaps a small egg – and so on; until they finally find the big egg at the end.
As well as an Easter Egg hunt, other games can help you to pass the time and have fun. You could get out the board games or have a go at some traditional party games such as musical statues/bumps/chairs, pass the parcel, pin the tail on the donkey, or even Murder in the Dark! 
Or quizzes can also be great fun. There are lots of websites where you can find downloadable quizzes suitable for families – such as Free Pub Quiz UK. You may want to team up virtually with family or friends to see who does best – no cheating! 
If you are happy with playing online, there are many online quiz websites such as Sporcle and also a wide variety of apps in the Apple and Google Play stores. Some online quizzes, such as QuizUp, enable you to play against others in real time.
If you would love to see a West End show as a family then all is not lost. Despite theatres being closed, there are a lot of productions being made available online. Check out websites such as Whats On Stage for the latest information, or search for subscription streaming services such as BroadwayHD and Digital Theatre. 
There are also a lot of music gigs and concerts being live streamed. Check out social media sites such as Facebook's Corona Concerts, or for a huge selection of recorded gigs look at Youtube. There are also various other sites with information about live streamed gigs, such as Stay At Home Fest and Who Needs Live.
You may not be able to visit the cinema, but settling down for a family movie can still happen. Whether it's one of your old favourites or something new is completely up to you.
Streaming services such as Virgin Media and Sky are now showing some new movies from NBC Universal, including family movies such as Trolls World Tour. The cost is £15.99 for 48 hours, which is probably cheaper than cinema tickets for a family of four.
Even if you are not particularly religious, many people like to go to church at Easter. At the moment all church services are suspended, but again there are online and televised versions available. Check this week's TV listings and also websites for different styles of churches such as Church of England, Church Services TV, Hillsongs UK.
We hope that the above tips will help you to enjoy Easter this year, despite the current restrictions. 
Remember that Loans 2 Go is here to help. If money is an issue then take a look at our range of online loans to see if they might be a way forward for you during the next few weeks and months.
Check back here soon for more financial and lifestyle tips from Loans 2 Go.