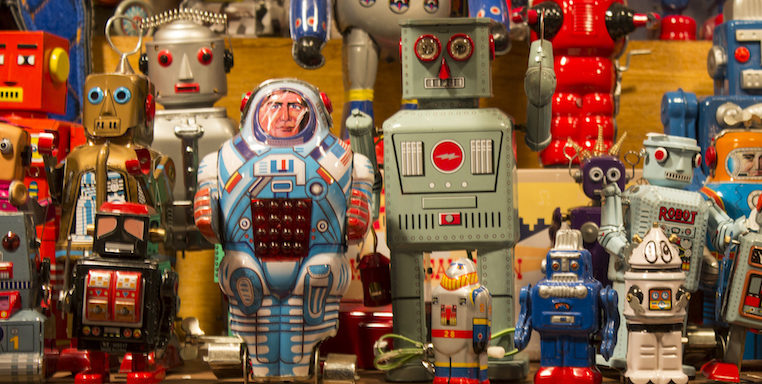 The Must-Have Toys for Christmas 2018
Don't miss out on 'THE' toy to have; make Christmas special with an online loan from Loans 2 Go.
It happens every year. There is the one toy that they want. The Must-Have toy. The one that "everyone else" either already has or will be getting for Christmas. Easy peasy – Christmas sorted then. Except that by the time you find out about this amazing toy you can't get them anywhere.
Just think back to previous years. It happened with Furbies, Buzz Lightyear, Power Rangers, Bob the Builder, Teenage Mutant Ninja Turtles, Nintendo Wii, Playstation,  XBox …. the list goes on.
So we thought we'd take a look at what will be in demand this Christmas while there is still time to get hold of these Must-Have toys! Here are five of the best Must-Have toys for Christmas 2018:
L.O.L Surprise! Under Wraps Dolls
A fun collection of dolls aimed at children over 6. The backstory is that the dolls are on a top secret mission but have lost their pet. So each doll has a surprise that will help to find it. Dolls come dressed in a mystery disguise, which then becomes multiple fashion accessories. Outfits between dolls can be mixed and matched for a whole variety of different looks.
Definitely a must-have for Christmas. L.O.L Surprise! Dolls are  currently available at most leading supermarkets and toy retailers – but they are selling fast!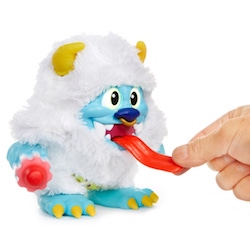 These wonderful creatures are suitable for ages 4+. They are available in six different designs: Snorthog, Pudge, Blizz, Sizzle, Char and Stubs.
In all six creatures there is a motion sensor which reacts when the creatures are turned upside down or knocked over.
Creatures also vibrate when their tongue is pulled. Another highlight is that you can record your voice and your creature will then play back your message in a monster voice.
Each creature comes with over 40 different creatures sounds and each has its own favourite food, which will trigger chomping sounds when placed in their mouth.
Hours of fun for all the family!
This is a fabulous robot pal for children aged 6 and above. The robot responds to activity cards that it scans in and then begins to play. There are 10 activities to choose from including Bot Bowling, Paddle Bot and Go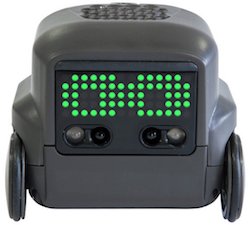 Kart. There is also an interactive ball accessory which enables you to play football with the robot and a remote control to race Boxer around and do tricks. You can also download a free app to your phone to discover brand new games as they become available.
Boxer displays a range of emotions as he joins in the activities. And so will you!
The really good news is that there is no assembly required so no tears and tantrums on Christmas Day!
A great variation on the traditional game for everyone aged 8 and above. This version gives you the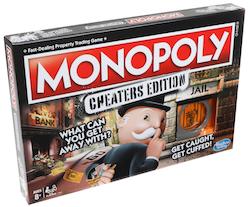 opportunity to openly enjoy those Monopoly moments in which rules are bent, money is borrowed, and funny business is welcomed.
The board, cards and rules actively encourage players to express their inner cheater to own it all while they buy, sell, dream, and scheme. You will be urged to fake a dice roll, steal money from the bank, and avoid paying rent. If you complete a cheat you get a reward, but if you fail you will have to pay the consequences: perhaps even being chained to the board with pretend handcuffs.
Fun for all the family with this reinvention of everyone's favourite game!
Last but by no means least, you can't go wrong with dinosaurs this Christmas! The popularity of Jurassic
World means that many children are really into dinosaurs at the moment.
Younger children will love Fingerlings. These are fierce friends and formidable foes that you wear on your fingertips. There are six to collect – Fury, Frostbite, Ghost, Razor, Blaze and Stealth. They react to touch, sound and motion and have over 40 different sounds and animations. Simply tap their nose or head, shake them or press and hold the back of their heads to see what happens next.
For older children there are model dinosaurs such as the Jurassic World Jurassic Rex, that lunges around with lighting-up eyes and a glowing red mouth – challenging players to get him back under control.
Or for those who prefer a bit of role play there is the Jurassic World Chomp and Roar Blue Mask, an electronic mask which features realistic details like skin texture and colour, teeth and eyes that move inward to focus on prey. It has a secure strap to ensure a comfortable fit, eye and nose openings for visibility, and three levels of sound effects that make for a creative and fun experience.
We hope that the above heads-up enables you to get the toy your child really wants this Christmas!  
If you need some financial help this Christmas then an online loan from Loans 2 Go may be the answer: click here for more information.