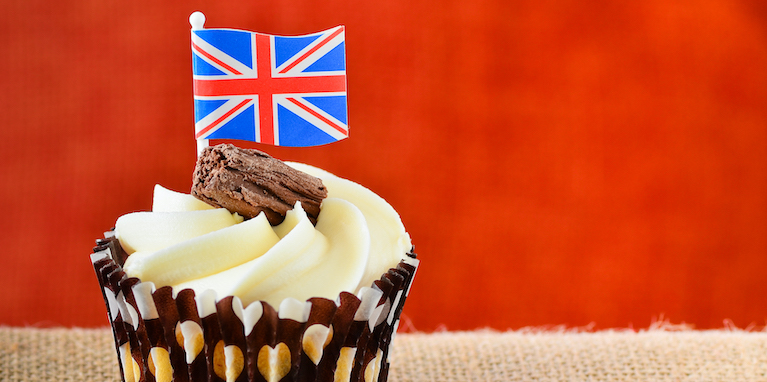 Published May 6, 2020
How to enjoy a Bank Holiday during lockdown
Celebrate and save money with help from Loans 2 Go…
The Bank Holiday season has well and truly started. Within the space of a few weeks we will have celebrated Easter, VE Day (in place of May Day this year), and the Spring Bank Holiday. It is usually a time that we all enjoy, with warmer weather and lighter evenings helping spring gradually drift into summer.
But this year things are very different. At the time of writing we are still in lockdown. Depending on the type of work you do, you may be working flat out on the frontline, be trying to do your normal work from home as well as look after the family, or you may be on furlough or out of a job for goodness knows how long. In all these circumstances, a Bank Holiday may seem completely irrelevant.
So we've put together a few ideas for how you can still enjoy a Bank Holiday in these troubled times. Ideas that don't cost the earth so that you can still save money. See if any of them might work for you?
VE Day
If you read this in time for the VE Day Bank Holiday on Friday 8th May, there are various events happening across the nation with which you could get involved. Official commemorations start at 11am with a moment of remembrance and a two minute silence. Throughout the day there are then special moments on the BBC including The Queen's address to the nation at 9pm followed by a national singalong of Dame Vera Lynn's We'll Meet Again. 
There were to have been many street parties and special events on this day so instead, people are being encouraged to celebrate as individual families outside the front of their homes, to preserve social distancing. English Heritage have produced a free VE Day at Home pack to help with this, with ideas for recipes, music and dancing. 
Many people also plan to decorate their homes in some way. You do not have to buy any special items for this: save money by using the free templates for bunting and posters available on the Gov UK website.
Retro garden party
If you miss celebrating VE Day due to work or other circumstances then you could still use some of the above ideas to create your own family garden party. Why not stick to the retro theme and use some of the picnic recipes and music suggestions from the English Heritage pack to have a party with a difference? 
If the whole concept of VE Day has made you and your family start thinking about the past, then you could also use the opportunity to get out whatever old family photo albums / letters / scrapbooks that you can find, and start remembering names and faces. Perhaps this might even be the time you finally get round to looking up your family tree? For example, the genealogy site Ancestry are currently offering free access to UK records in honour of VE Day.
Family games
Everyone loves a good game of one sort or another. So even if you are staying at home for a Bank Holiday and wish you were going out instead, you can still make it fun by organising some games. What you do will depend on the ages of any children involved and also the space available. But hopefully you might be able to try at least some of the following:
Board games

Card games

Family sports

Traditional party games eg Musical Statues

Active games such as Twister

Treasure Hunt

Scavenger Hunt

Hide and Seek

Guessing games such as Charades or Pictionary

Computer games

Quizzes
If the children are old enough, then get them involved in planning and running games so that you get a bit of a break!
Online entertainment
There is an ever-increasing variety of excellent quality entertainment online. So if the weather is awful, or if it all gets too much and you just want to sit and chill out for a while, then there is bound to be something just right for you and your family.
Here are a few examples of what kind of entertainment may be available, but listings change all the time so do a bit of detective work to find your ideal family night in:
The Show Must Go On

– weekly showings of West End Musicals

Online Music Festivals

– something for everyone, whatever your musical taste

New movies. Many new films are being launched on various streaming services instead of at the cinema. Check out providers such as Sky, Virgin, Disney, Amazon Prime, iTunes and Google Play to see what is available. The following titles are either available now or will be released shortly:

The Trolls

Onward

Sonic the Hedgehog

Military Wives

Bloodshot

The Hunt

Artemis Fowl

Sport. Until live sport resumes, it is worth flicking through your TV channels to catch replays of games, matches and other sporting events from the past. Lots of inspiration is still out there!
A family project
Of course, many people view Bank Holidays as the time to catch up with projects in the home or garden. If that is what you usually do, then no need to stop it just because of lockdown. But things may be a little different.
The two constraints you are likely to face are firstly not being able to get hold of some of the equipment or materials you need, due to either shopping restrictions or supply shortages. Secondly, there may be some logistical problems getting rid of any rubbish you generate.
But if you can be flexible as to what project(s) to tackle, and have somewhere to store any rubbish then you could take the opportunity to get the whole family involved in doing something together. Whether it's garden clearing, home decluttering, decorating, car maintenance, or starting to build something outside; you can at least make a start and feel as if you've put the day to good use. Then treat yourselves to something nice to eat and drink at the end of your busy day.
Whatever you do on the lockdown Bank Holiday(s), we hope that you manage to relax with the family and enjoy spending some quality time together.
Hopefully by the time August Bank Holiday comes round, we will be out of lockdown and able to enjoy a more normal day.
Stay well, and remember to check back here soon for more financial and lifestyle tips from Loans 2 Go.