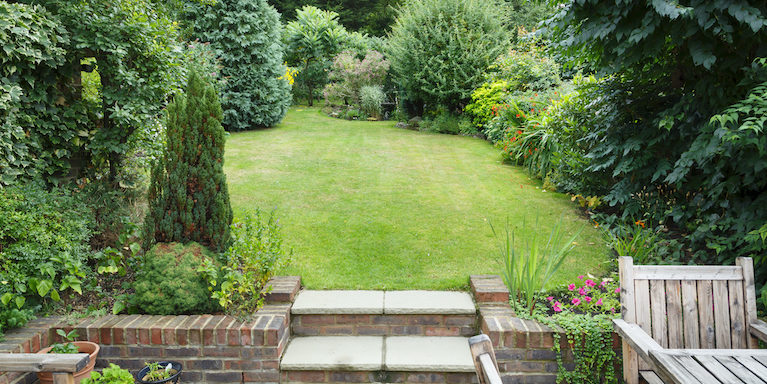 Get your garden ready for summer AND save money!
Save money on your garden with help from Loans 2 Go…
Little by little, the weather is getting warmer for longer, and summer will soon be here. Even though we are living through very strange times, life still goes on. And that is just as true for our gardens as for any other aspect of our lives.
If you are lucky enough to have a garden, you have hopefully been able to enjoy some of the recent warm weather. Perhaps you may also have noticed lots of work that needs doing but have put things off because you are unable to buy any garden supplies? Garden centres have been closed and also you may simply have no money to spare right now.
But you do need to get your garden under control, ready for summer. So here are some things that you can definitely do out in the garden that will not cost a fortune. Things that can save your garden AND save money.
Get pruning
Start by tidying up what is already there in your garden by pruning as necessary. Take care with plants that are currently in flower; they may just need a bit of deadheading and shaping up. But do a more drastic prune on anything that has already flowered, any old leaves and anything else that is either dead or diseased. 
Make sure you also remove any sections of plants that are straying into walking areas as they will be an obstruction and just get broken. Thin out branches of trees and shrubs so that sunlight and air can reach the centre.
Tackle those weeds
The job everyone loves to hate! But little and often is the key. Many weeds will come up in your hand, especially when the ground is damp after rain. More persistent weeds will need a bit of help with a trowel or hoe. You may want to use weedkiller, but as well as not being good for the environment or for pets, it can also take several weeks to kill the weeds.
It's then a good idea to aerate the soil by gently shovelling and lifting it to allow air and water to penetrate. Even better, if you are able to add a thin layer of good quality soil on top and then some mulch, your garden will thank you! You can make organic mulch from items such as bark, compost, manure, grass clippings, shredded newspaper, leaves, straw. It will make your garden look better, suppress weeds and keep the soil moist and cool.
Still time to plant
Many of us think that once it gets to this time of year, it's too late to plant. But this is not the case at all. There is still time to plant a range of flowering plants that will grow quickly: for example cosmos, dahlias, fuchsias, petunias and pelargoniums.
Many floral plants can be grown from cuttings, so you do not have to spend money getting them. All you need to do is remove a section of stem from the plant, around 10-15cm long, plant it in compost and cover with a clear plastic bag. Keep the cutting moist and out of direct sunlight until new leaves start to appear. Your garden will be a haven of colour in no time at all!
If you want to have a go at growing vegetables then think about trying carrots, cabbage, leeks, lettuce, onions, spinach, parsnips, radish or beetroot. Also why not try herbs? Some herbs such as mint, parsley, coriander, rosemary, thyme, dill and chives can grow within a week; ready to use for all your summer cooking.
A lawn to be proud of
Grass should ideally be cut at least once a week during summer. But don't cut it too short when the weather is hot as this can cause damage. 
Lawns tend to look better with neat edges, so if possible use a sharp spade or strimmer to keep lawn edges neat and tidy. 
Your lawn also needs at least an inch of water per week, so if there has been no rain for a while then do give it some water. The best time is early in the morning, whilst the temperature is still cool.
Paths and patios
Paths and patios can look awful at this time of year but are quite easy to get looking good again. A jet wash will get rid of most of the surface dirt and debris. Most remaining stains, moss and algae can then be removed with just a large scrubbing brush, hot water and washing-up liquid. 
The easiest way to get rid of weeds between patio slabs is with either a patio knife or any old large knife.
To brighten up a patio why not create some containers of colourful plants? Containers can be expensive, but you can be creative and upcycle a variety of items – for example old metal dustbins,buckets or old bathroom/kitchen sinks. Choose some pretty floral plants – see above for ideas – and your patio will look much better in no time at all.
Furniture 
Garden furniture can quickly be restored to peak condition by using a jet wash or scrubbing brush. White plastic furniture can be transformed with a diluted solution of either bleach or vinegar. If you have wooden furniture, you may want to freshen it up with a couple of coats of exterior wood paint or stain. But even just getting your furniture clean will give the appearance of your garden a real boost.
Garden wildlife
Birds
A bird-friendly garden can bring hours of joy, and also helps to keep insects at bay. So make sure you hang some bird feeders in your garden, ideally visible from inside so that you can enjoy the antics of the birds from the comfort of your sofa. You can also help birds by providing plenty of watering holes, and growing bright nectar-rich plants such as lavender, aubrieta, cerinthe and echiums.
Bees
Bees also love nectar-rich plants such as those mentioned above. Another thing you can do to help bees is to make a nesting box from a small wooden box filled with hollow stems such as bamboo canes or old flower stalks. Place the box on a sunny wall or fence, and you may well see solitary bees nesting there any time between April and August. 
We hope that the above tips help you to save money and get your garden in shape, ready to enjoy this summer.
Stay well, and remember to check back here soon for more lifestyle and financial tips from Loans 2 Go.