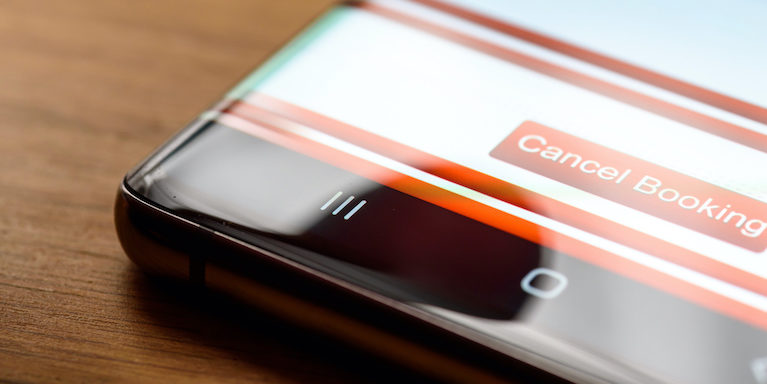 So we're NOT all going on a summer holiday?
Money for summer with an unsecured personal loan from Loans 2 Go…
OK so the good news is that restrictions are beginning to ease and we have a roadmap of how and when we might get out of all this.
But the bad news is that none of us are going away on holiday any time soon. Health Secretary Matt Hancock recently told the ITV This Morning show that it's "likely to be the case" that there won't be a normal summer holiday season this year. 
His comments were particularly related to travel abroad. Even though parts of the economy are beginning to reopen, and some airlines are planning to restart or increase their services, Covid-19 restrictions in other countries as well as the UK mean that foreign holidays may not be possible for some time to come. At the time of writing, the Foreign Office is still advising against all non-essential foreign travel, and there is no indication of when this policy might change.
But there is also a question mark about holidays within the UK. In the government's roadmap, the hospitality sector – including hotels, pubs and restaurants – is not expected to start reopening until July at the earliest. Even then, only businesses that can meet social distancing measures will be able to operate.
So if you and your family are hoping to have a summer holiday this year then you may well be disappointed. But this whole situation raises many questions, some of which we will try to answer here:
What if I have already booked a holiday abroad this summer?
First of all, don't panic and cancel your holiday or flight. In order to get a refund, the holiday company or airline has to cancel your trip. And they will definitely do so as long as the above Foreign Office warning remains in place.
If you have booked a package holiday that has been cancelled, you are entitled to a full refund. Normally this should happen within 14 days, but may currently take longer due to the volume of cancellations being handled.
If you have booked flights that have been cancelled, you are also entitled to a full refund; which should normally take place within seven days, but again may currently take longer. Many airlines are offering a voucher or free rebooking for another flight instead of a refund, but it is completely your choice as to whether you accept this or ask for a full refund. Bear in mind that if the airline were to fold, your voucher or rebooking would probably become invalid.
Other costs may be covered by travel insurance if you took this out at the time of booking. Most travel insurance now does not cover coronavirus-related incidents. But if you already had insurance then you may still be able to claim for other costs of a cancelled trip that are not covered by your operator or airline, for example additional en route accommodation or car hire. Some insurers may accept a claim from 28 days before your planned departure, others may ask you to wait until 48 hours before, just in case government advice on travel changes. The key thing to do is keep details of any expenditure and get in touch with your insurer.
But refunds and insurance claims can take some time to reach your bank account, so if any of the above leaves you out of pocket on a short term basis then Loans 2 Go may be able to help. We have a range of unsecured personal loans that could help to tide you over whilst all this is being sorted out. Have a look at what we can offer and get in touch with Loans 2 Go if you do need help.
What if I am planning to travel later in the year?
Again, it is best not to cancel your holiday as you will then have to pay cancellation charges and will lose money. But do get in touch with your holiday company if you are worried. You may well find that they will allow you to rebook your holiday for a later date, if you originally booked it before lockdown began. 
You may need to be patient and wait until nearer the time of your original holiday in order to do this, by which time it will be clearer what is happening. But rest assured that – depending on when you were planning to travel – you should either be able to go on your holiday or will be offered an alternative date.
What's the situation with UK holidays?
The earliest you may be able to take a holiday in the UK is 4th July. But this is conditional on the rollout of the government's staged plan to ease lockdown. So it could all be put back and we won't know until nearer the time.
So if you have a UK holiday booked for summer, it may well be that your plans will need to change. 
Again, don't just cancel your holiday as you will then have to pay cancellation charges. Wait for your holiday company to cancel it if necessary. What happens next depends on the terms and conditions of your holiday company. Unlike package holidays and flights, terms and conditions for holiday accommodation does vary between companies and types of accommodation. So do check all your documentation carefully. In most cases you should either be able to rebook for another date, get a credit voucher or get a full or partial refund. 
If you have already decided that you really don't want to go away this summer even if the accommodation is available, then get in touch with your travel company to see if you may be able to change your holiday to a later date.
We hope that the above tips help you to decide what to do about your summer holiday. Over the next few weeks Loans 2 Go will feature lots of different and fun things that you and the family can do this summer even if you don't manage to get away anywhere. So do check back here soon for more lifestyle and financial tips from Loans 2 Go.