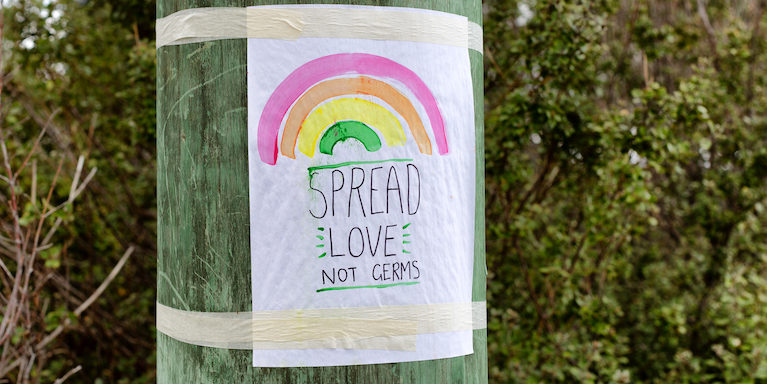 Published June 3, 2020
How to help your family out of lockdown…
Get back on your feet with an unsecured personal loan from Loans 2 Go…
Lockdown has been a very difficult time for many people. Whether you have struggled with physical illness, anxiety, loneliness and isolation, financial hardship, home working and/or home schooling: there have been many new paths to navigate and it has been challenging.
However, now that restrictions are beginning to ease, many of us are also struggling in a new way. And that is the feeling that perhaps we could have made better use of any extra time that we have had during lockdown. 
What did you do during lockdown?
In normal circumstances, the thought of having a few weeks with more time for ourselves is fantastic. Either we have hobbies or interests that we would like to devote more time to, or there is something that we have always wanted to do but just never got round to.
So when lockdown started, despite the awful circumstances, it was tempting to start making all kinds of plans about what we were going to do. This expectation was fuelled by some sections of the media. For example, Hello magazine produced a list of 25 productive things to do during lockdown that included:
Get fit

Write a novel

Paint a picture

Learn a musical instrument

Learn a language

Learn sign language

Learn to cook

Clear out your kitchen cupboards

Organise your wardrobe

Repair your clothes

Organise your photos

Upcycle your furniture
What did you not do during lockdown?
However at the time, an Italian writer – Francesca Melandri – wrote about her experiences of lockdown. Italy was two weeks ahead of the UK in terms of the spread of the virus. She explained that things might not go quite the way we expected. Based on her experience, she wrote, we were likely to find "dozens of tutorials on how to spend your free time in fruitful ways. You will join them all, then ignore them completely after a few days." 
The problem is that even if you did have some extra time during lockdown, for at least the first few weeks we were all making huge adjustments to our way of life. There was the fear of catching Covid-19, balanced against sorting out the logistics of everyday life such as shopping, medical needs, exercising and caring for children and other vulnerable family and friends. Then either having to go out to work, or work from home, or worry about what is happening to your job. 
Which all means that for many people lockdown has been an incredibly stressful time, and surviving each day has been a minor miracle in itself. 
So if you started lockdown with exciting and well-intentioned ideas such as those on the above list, then don't be too hard on yourself if none of those things actually happened.
What is important is what happens now.
What will you do after lockdown?
There are many things that we have learned from being in lockdown. One of these is how adaptable and flexible we can be, and that it is possible to make changes to our daily lives when we have to do so. 
Perhaps during this time you've realised that there are some of these changes that you want to keep going even after lockdown ends completely. There may be some activities and routines in your pre-lockdown life that you don't want to restart at all. So now is the time to reflect and decide what things you do and don't want you and your family to do when this is all over.
This is also now a really good time to plan to do something new for yourself. If there was something that you really did want to achieve during lockdown – perhaps something on the above list, or maybe something completely different – then you can still do that. You just need to build it into "the new normal" for you and your family.
So for example, if you do want to learn something new, then you need to take positive steps to make that happen. Only you can do this. So even if you can only dedicate a couple of hours a week to it, then decide when those times are going to be, and make sure you stick to them. As life does gradually begin to fill up again, now is the ideal opportunity for you to re-organise things in a way that is better for you: the way you want things to be.
There may still be difficult times ahead, so it is more important than ever that you have things to look forward to and focus on as we journey through the next few months of uncertainty.
If you need any extra finances to help you achieve your dream, then Loans 2 Go may well be able to help you. Our unsecured personal loans are perfect for providing a short term boost to your finances. You can borrow between £250 to £1,000 and repay the money over a period of 18 months (or sooner) in weekly, fortnightly or monthly instalments. 
So if we can be of any help to you and your family as you move forward out of lockdown then do get in touch with us at Loans 2 Go.