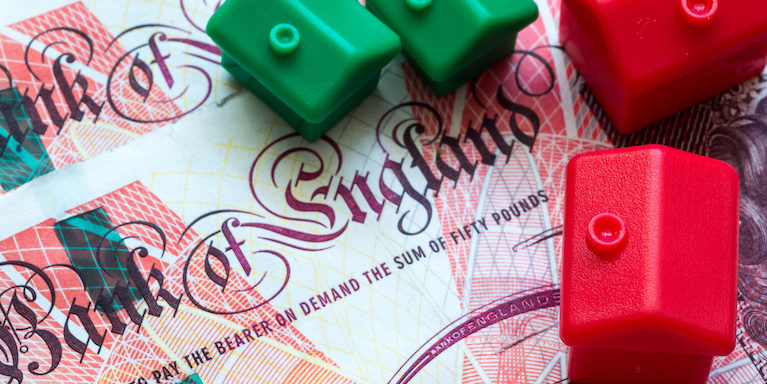 How to Make Money From Your Home
Money saving ideas from Loans 2 Go…
In these uncertain economic times, many of us are feeling the pinch. We never have quite enough money for everything. We would probably class ourselves as "JAMs" – Just About Managing – with no fat in the system for any little extras or unexpected events or emergencies.
If you are in this situation then you're probably always looking at possible ways of saving money. Perhaps you've even considered selling your home to try and cut down your expenditure?
Well, the good news is that you can make money from the home that you are in! There are various ways of doing this that enable you to save money by making a few changes.
Read on to find out more!
Renting a room
This is a very popular way of making money from your home, and if you have a room to spare it could be well worth while. If you take in a lodger, you can use the government's Rent a Room scheme to earn up to £7,500 tax-free. But do check with your mortgage provider or landlord first, and also your home insurance provider, in case permission is needed or any additional terms and conditions apply.
Offer Bed and Breakfast
If you don't want a permanent lodger but have one or more free bedrooms plus some time to spare then why not consider turning your home into a Bed and Breakfast? If you are willing to rent one or more  rooms in your house on a nightly basis this could turn out to be quite lucrative.
Be aware though that more will be required of you than just renting out a room; you will need to provide accommodation to a certain standard as well as cooking a breakfast. But it could be worth investigating: check out — and providing breakfast is just the start. So do research what it takes to start and operate a Bed and Breakfast before you begin the journey.
Staging a film/TV set
Have you ever given much thought about where films and TV programmes are shot? They are not all at film studios or dedicated sets, many are created in ordinary homes such as yours. So another way of making money from your home is to let it out for  films and TV shows – also independent productions, commercials, music videos and magazine shoots.
To find out more, check out agencies such as Location Works, Amazing Space and Lavish Locations.
Provide office accommodation
If you have empty space in your home during the day then put it to good use. With the continuing rise flexible working there are more and more people looking for local work space and perhaps your home could fit the bill. Check out websites such as Vrumi which enable you to let space out – for example living rooms, attics or outbuildings – to people looking for somewhere quiet to work. You can be specific about the days and dates your space is available and can also set your price and the kind of work you are and are not willing for it to be used for.
Provide storage space
If you have unused storage space in your home then someone else may be willing to pay to use it. This is a way of making extra income that is quite easy and doesn't intrude on your daily life the way that a lodger, overnight guest, daily worker – or film crew! – well might!
Websites such as Store Mates provide a way of matching people needing storage space to people with room to spare. Just check with your insurance company first to make sure that your insurance cover will not be affected by you doing this.
Event hosting
Another possibility to consider if you have plenty of space is to offer your home to host events. If you have good outdoor space then you may be able to host summer parties or small concerts. If you have inside space then you could consider hosting paid-for dinner parties or cooking classes: organisations such as EatWith will enable you to host a demo cookery event and charge people to attend.
Rent out other items
If you don't have space to spare, perhaps there are items that you don't use all the time that could bring in a bit of extra income? Websites such as Fat Llama enable you to list these items for others to rent from you. Whether it's technical equipment, musical instruments, cameras, bikes, games consoles or childrens' play items there is money to be made!
Again, just be aware that your home contents insurance is unlikely to cover your items while they're rented out, but rental websites will provide an amount of insurance coverage.
It's your business
Last but not least, there are many small businesses that you can set up and run from home – even on a part time basis to fit in with other work commitments. So if you don't feel comfortable about having other people in your home or renting your stuff, then this is an option to consider. A few ideas are listed below but there are many possibilities out there:
Pet care

Catering

Growing flowers/fruit/vegetables

Event planning

Beauty therapy

Online selling

Blogging

Sewing/knitting

Ironing

IT/admin support
We hope that the above information can help you to start making money from your home. Check back here soon for more financial and lifestyle tips from Loans 2 Go.