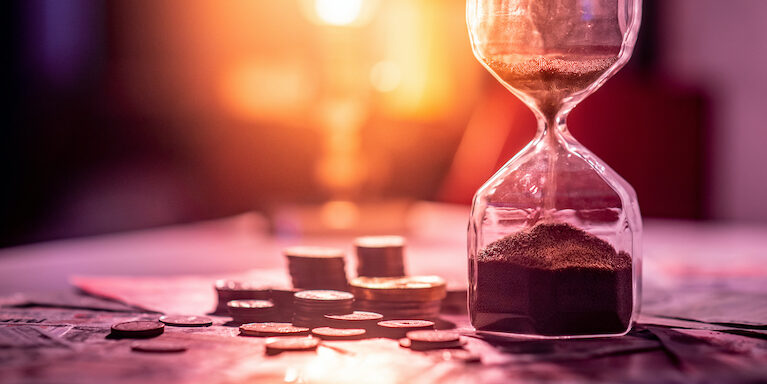 Published February 13, 2021
Is Buy Now Pay Later a good idea? Let's take a look…
Sort out your finances with a short term loan from Loans 2 Go!
All of a sudden everyone seems to be talking about Buy Now Pay Later. But what exactly is it, and how does it work?
Buy Now Pay Later – or BNPL – is an option that many online retailers are now offering. The idea is that you can buy goods but don't have to pay the full cost immediately.
Buy Now Pay Later uses finance from companies such as Klarna, Clearpay, Laybuy or Paypal Credit. If an online retailer offers a BNPL option, customers could either delay paying for goods for 28 days, or split the cost into a number of instalments. 
But unfortunately this can lead to a number of problems. Let's take a look.
Getting into debt from Buy Now Pay Later
The major problem with BNPL is that you can slide into debt without realising what you are doing. For example, if you buy items at a value of £100 and spread this over 4 instalments, you will only need to pay £25 up front. But that means there will still be three more payments of £25 to make later. It can be easy to forget this and buy something else which will also need an up front payment, followed by further instalments. It can all add up very quickly.
If you are not careful you can end up with too many different instalments that you can't afford to pay. And this could cost you yet more money. You are likely to be charged either a late payment fee, or interest on the remaining payments. If you are unable to repay any of what you owe, you may even be referred to a debt collection agency.
If you are already worried about being in debt, then do take a look at our article How to get out of debt and stay out.
What is the impact of Buy Now Pay Later on your credit score?
When you apply for any Buy Now Pay Later option, the company will perform a credit check on you. There is a difference between the credit checks they will perform, depending on whether you are applying for the option to pay in 28 days or pay in instalments. 
For the 28 day option a soft credit check will be done, which will not appear on your credit report. However, if you are applying to pay in instalments, a hard credit check will be done which will be visible on your credit report to anyone authorised to view it. 
If you do not have a good credit score, you are likely to be turned down for BNPL. This is because most credit companies will only accept you for a pay later option if they think you are a safe borrower. If you get turned down for credit, this will be visible on your credit report.
Similarly, if you miss a payment whilst on a BNPL instalment plan, this could not only harm your credit score now, but will stay on your credit report for six years. Some lenders may then be reluctant to lend to you if they have a concern about your ability to manage repayments.
Also be aware that whenever you apply for any kind of credit – including Buy Now Pay Later instalments – this can cause a temporary dip in your credit score. And the more credit applications you make within a short period of time, the bigger the impact on your credit score.
What is the risk of identity theft from Buy Now Pay Later?
Another issue that some users have found with BNPL schemes is identity theft. If you choose the delay by 28 days payment option, the company may not ask for much detailed information about you up front. They will check a few things such as your name, email, date of birth, mobile number, billing address, and possibly your computer IP address. But it could be relatively easy for someone to collect this information about you and to apply for BNPL in your name.
What are the alternatives to Buy Now Pay Later?
When considering making any purchase it's important to weigh up whether you do really need the item you want to buy. If so, can you afford to buy it now? If not, then rather than risk getting into debt with BNPL either, it would be better to wait until you do have the money to pay for it. 
Instead of getting the item now and then having to pay off your debt in instalments, why not save money in instalments instead then buy the item when you have enough to pay for it. You could call this Pay Now Buy Later!
But if there is something that you do need urgently, then another option could be a short term loan from Loans 2 Go. Even if you have a poor credit score, we will still consider lending to you as long as you are able to afford the loan repayments. 
We will also give you clear information about the charges for the loan, and help you to set up regular payments so that you don't miss any. You will then have up to 24 months to repay the loan, though we won't charge you anything extra if you decide to repay us early. 
So if you think that Loans 2 Go could be of help to you then do get in touch with us and we will see what we can do.
Check back here soon for more lifestyle and financial tips from Loans 2 Go.