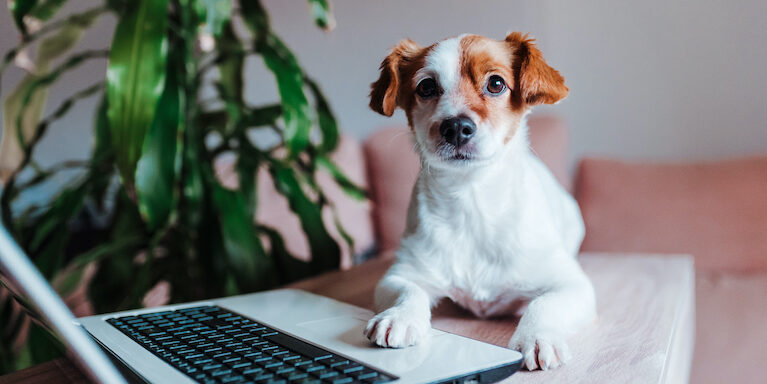 Published December 17, 2020
Is pet insurance worth the money? Pros and Cons…
Sort out your pet emergency with a short term loan from Loans 2 Go!
Traditionally, it's the time of year when we are warned that a pet is for life, not just for Christmas. 
That fact is very familiar to the estimated 12 million households in the UK that already have pets. That equates to around 41% of the population.
But, interestingly, this year there has already been a major surge in pet ownership due to Covid-19. Recent research by Ipsos MORI has found that almost half of those households acquired at least one more pet during lockdown. 
Not only that, but of the remaining UK households that do not currently have pets, 10% intend to get one in the next six months. 
But if you are a new pet owner, there is a lot to learn, and also a lot of expenses that you may not have anticipated. One of the main ongoing costs of owning a pet is pet insurance. Most pet insurance policies are taken out for cats and dogs and there are plenty of insurers available. It is not obligatory to have pet insurance, but many pet owners decide to take it out anyway. 
But is it worth it?
In this article, we look at the pros and cons of pet insurance.
Advantages of pet insurance
The main advantage is that if you have pet insurance you are covered for vets bills. This does not include routine visits such as injections, worming or hygiene visits. It is more for unexpected illnesses, injuries and accidents and – depending on your policy – other costs related to pet emergencies. For example:

Loss or theft of your pet;

Emergency treatment;

Behavioural problems;

Death by illness or injury;

Kennel/cattery fees if you have to go into hospital.

Another advantage is that many insurers will pay your vet direct so you don't have to find the money up front to pay for your pet's treatment.
Disadvantages of pet insurance
Premiums for pet insurance can be expensive, and usually increase each year. 

There are many different types of policy and, unless you have a "lifetime policy", your insurer may not pay for an illness if your pet has previously had it and you have claimed for it. 

It can be difficult to switch policies to another insurer if your pet has a pre-existing condition. A new insurer may accept you but exclude that condition from your insurance policy. So if you are switching policies – for example to try and save money – ensure that you know what will and will not be covered.
Where can I get pet insurance?
There are many companies that offer pet insurance. You could start by searching online, with the help of comparison websites such as:
It is also a good idea to ask around family and friends who have pets to see who they recommend. If you bought your pet from a breeder, they may also be able to give you some advice.
But take your time and ensure that the policy you buy is the right one for you and your pet. You need to understand what the policy does and does not cover, how much the instalments will be, and whether there will be any excess (a portion of the bill that you have to pay) when you make a claim.
Are there any alternatives to pet insurance?
The main alternative is to set up a savings account and put aside a sum of money each month for pet emergencies. It's a good idea to find out how much pet insurance monthly instalments would cost, and try to save the same amount of money that you would otherwise have to pay a pet insurer.
This can be a good alternative if you are disciplined enough to set the money aside and not dip into it.
But there are two main snags with this approach:
If your pet is ill or has an accident when they are still young then you may have to pay a vet's bill before you have saved up enough money to cover it.

If your pet develops a long term condition, you will have to pay a lot of money over the years. Once your pet has the condition, you are unlikely to be able to find a pet insurer willing to insure your pet and cover that condition.
If you don't have pet insurance and need to pay a vet's bill the two main options open to you are to borrow the money or seek help from an animal charity.
At Loans 2 Go, we offer a range of short term loans for any purpose, including vet's bills. So if you need some financial help to pay for your pet's treatment, then do get in touch with us at Loans 2 Go and we will see what we can do to help.
There are also various animal charities around who may be willing to help you, for example:
But do bear in mind that they have limited resources and are usually very overstretched.
We hope that the above information is useful. Whether or not you decide to buy pet insurance, we hope that you enjoy many happy and healthy years with your pet.
Check back here soon for more lifestyle and financial tips from Loans 2 Go.