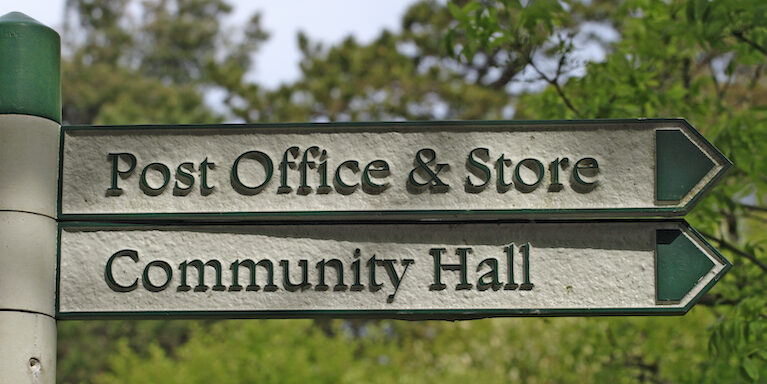 Published November 10, 2020
The most unusual banks in the UK & the future of banking
Is a bank the best place for an unsecured personal loan ?
The world of banking has changed dramatically in our lifetime. Many of us grew up using cheques to pay bills and being dependent on local branches for our everyday banking needs. But now most of us do our banking online, maybe don't even have a cheque book, and hardly ever use cash any more.
Whilst there is still a need for banks, over the next few years we may see banking services being offered in environments other than traditional bank branches. In this article we take a look at some of the options for future banks, and also some of the most unusual places that banks have already existed.
How banks may look in the future
Various different options are currently being trialled for the provision of banking services in small communities. There are still an estimated 8 million people in the UK who either are unable to do online banking or do not have a bank account at all. So it is essential that this group of people continue to have access to cash machines and other manual banking services.
Some banks, such as Lloyds, NatWest, Bank of Scotland and Royal Bank of Scotland, offer mobile banking vans. They visit local communities to enable people to cash cheques, pay in and withdraw money, and pay bills. NatWest Group also have Community Bankers who travel to areas without branches to meet customers in local buildings such as libraries, council offices or leisure centres. 
Other banking options depend very much on the local community in which they are situated. Some potential options for different areas that are being explored at the moment include:
a financial hub in a Methodist church;

cashback from convenience stores, with no purchase being necessary;

drop-and-go cash deposit points for small firms;

pop-up Post Offices in small shops;

banking hubs in larger retail spaces.
These options will be trialled until next summer, and a report produced on the recommended way forward for banking in local communities.
But having a bank in an unusual place is nothing new. The history of banking in the UK reveals that there have already been many quirky locations for banks. Let's take a look …….
Historic examples of unusual banks
Cattle markets. Barclays Bank opened branches in cattle markets in the 1950's, as they were busy centres of trading and commerce. These branches would be in small buildings such as wooden huts, and would usually only open on market days. 

Drive-in banks. The Westminster Bank (which later merged with National Provincial Bank to become NatWest) opened drive-in banks in the 1950s, to cater for the growing popularity and usage of cars.

Hospitals. Barclays were the first bank to have branches in hospitals. Its former branch at St Mary's Hospital in Newport on the Isle of Wight was around the size of a snooker table and was situated in a corridor. It opened just for a couple of hours every week.

Wimbledon. A branch of Martins Bank opened at The All England Club in the 1930's. It was situated directly underneath Wimbledon's Centre Court, and only opened for Wimbledon fortnight.

Pubs. A stunning historical branch of Lloyds Bank, at 222 The Strand, started life in 1612 as The Palsgrave Head Tavern. It later became a restaurant for a short while, and in 1895 was converted into a Lloyds Bank branch, but closed in 2017. However, things have now gone full circle as it is now going to be reopened as a Wetherspoons pub.
As we have seen, banking in the UK has a rich past and also an evolving future. And of course, as well as the historic banks in the UK there are now many new banks and other financial services providers. 
All this means that these days, if you need financial assistance – for example an unsecured personal loan – you have a much broader range of lenders to choose from than just the traditional banks. So if you need any additional funding then do get in touch with us at Loans 2 Go, and we will be happy to see how we may be able to help.