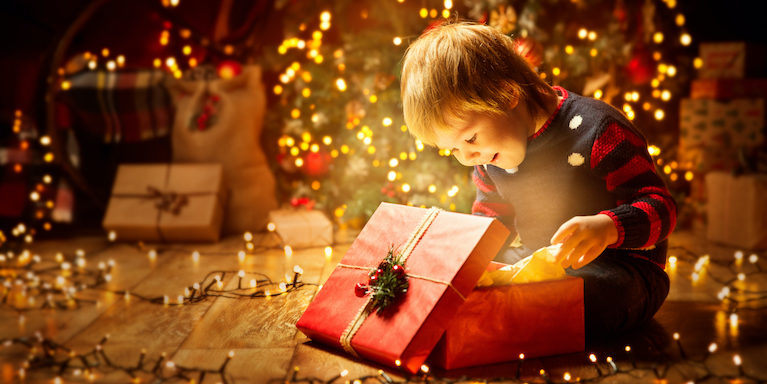 The *must-have* toys this Christmas! Don't miss out…
Extra money for Christmas with online loans from Loans 2 Go
OK so if you haven't started your Christmas shopping yet then it's really time to get going. Especially if you have children to buy for who will no doubt want the latest craze in toys. But what should you be looking for? 
Well, to help you we've done a bit of scouting around to find ten of the must-have toys this Christmas. We've looked at the "official" Top 12 Toys list as produced by the Toy Retailers Association as well as various other online lists and also our own research. 
It is so hard to come up with a list of just ten, but we reckon we have a fun list of ten brilliant toys to buy that special child this Christmas. Some are very pricey and others just stocking fillers. But we can (almost!) guarantee that none of them will disappoint.
Lego
Lego is always a safe option and this Christmas is no exception. There are so many combinations to choose from, for kids of all ages! Some to look out for this Christmas are:
Harry Potter Knight Bus – part of Lego's extensive Harry Potter series. The set includes a three-level bus toy with hinged opening side panel, removable roof, a movable sliding bed and swinging chandelier

Hidden Side series – enabling children to build models with lego bricks, and then use a free app to hunt and trap ghosts within the model they have built

TV series – watch out for Lego sets based on TV series such as Friends and The Big Bang Theory.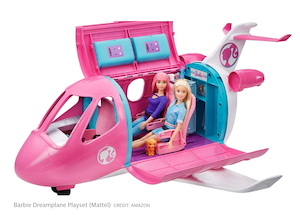 Barbie Dreamplane Playset
Barbie is another Christmas perennial: in fact would Christmas be Christmas without the joy of removing a Barbie set from its packaging? This year's favourite has got to be the Barbie Dreamplane Playset. The pink plane has reclining seats, overhead compartments and a snack trolley with removable trays – plus of course a cute puppy to share the journey.
L.O.L Surprise! Glamper Fashion Camper
Also on the doll accessory theme, the rise and rise of L.O.L Surprise! continues. For the uninitiated, in the L.O.L Surprise! world babies run everything. All work is play and everything is surprising and outrageous. L.O.L. Surprise! dolls are hidden inside spheres that also contain other surprises such as stickers, messages and doll's accessories. 
The favourite L.O.L. Surprise! item this Christmas seems to be the Glamper Fashion Camper, which includes over 55 surprises as well as a swimming pool and bunk beds. 
Blume dolls
For a really good value doll, look no further than the Blume doll. These dolls come hidden inside flower pots. When the child adds water, a new friend will "blume" before their eyes! There are 22 different character dolls, all with surprises and fashion accessories that you can mix-and-match. Surprises include fashion shoes, a sticker sheet, a mini friend, and a secret playset. Exceptional value as the dolls are priced at around £10 each. 
Toy Story 4 True Talkers 
The Toy Story 4 film was a big hit this summer, so a gift related to that film is sure to go down well with young Toy Story fans. These talking character figures really bring the film characters to life. They are easy to manipulate and have unique talking facial expressions that utter well-known phrases from the film. True Talkers are available for the characters of Buzz, Woody, Jessie, Bo Peep, Forky and Rex.
Star Wars D-O Interactive Droid
This robot is the priciest toy on our list (around £140) but will delight any young Star Wars fans out there. D-O features in the new Star Wars movie "The Rise of Skywalker", which will be released in the UK on December 19th.
D-O is the droid friend of BB8. He is very interactive and can be controlled via the free Ultimate D-O app. D-O also comes with a docking station and charge cable.
Proud new owners will adore him this Christmas!
Peppa Pig Stage Playset
Peppa Pig is a consistent favourite with younger children. This fabulous stage set include Peppa and George, three double sided backdrop cards to show six different scenes, various props, theatre seating, and removable sound box. The sound box has 6 buttons with 12 different sound effects, and a storage compartment to keep all the accessories safe.
A lovely toy that will fire a child's imagination and enable them to re-enact their favourite Peppa Pig episodes, and create their own.
Linkimals Smooth Moves Sloth
Babies and very young children will love this interactive sloth toy. Made by Fisher-Price, it is designed for babies aged nine months and up, and gets children moving and learning with music, lights, and fun dance moves. By pressing the buttons on the sloth's feet the child will learn about numbers and colours, as the sloth claps its hands and nods its head. The Smooth Moves Sloth will also synchronise music and lights with other Linkimals friends.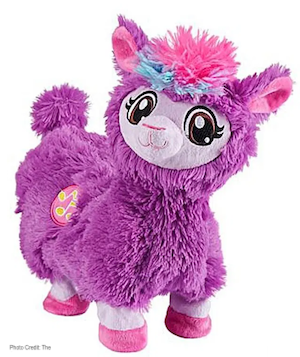 Boppi The Booty Shakin' Lama
Here's something a little bit different! Boppi The Booty Shakin' Llama – from Pets Alive – will shake and twerk to three different songs. All you need to do is press the button on Boppi's bum and she will dance and shake, encouraging the whole family to join in. Who knew?!
Pictionary Air
Last but not least, Christmas would not be complete without a family game. So check out the revamped version of Pictionary.
In the new updated version Pictionary you draw in the air, rather than on paper, and your picture appears on an app or TV screen. You can also interact and pose with what you've drawn.
So we hope that our list gives you some ideas for the toys to buy for your loved ones this Christmas.
But toys cost money. If you are panicking about how to make ends meet this Christmas then do check out our recent article LINK Help! I need more cash for Christmas. 
But if you are running out of time then another option to consider is taking out a small loan from Loans2Go to see you through the festive season. In January you can then use the ideas in the article to make extra money to repay the loan. It may be better to do this, and have a fixed amount to repay, than running up debt on credit cards that you cannot afford to pay back.
You can read more information here about online loans from Loans2Go, or call us on 0330 400 0403.