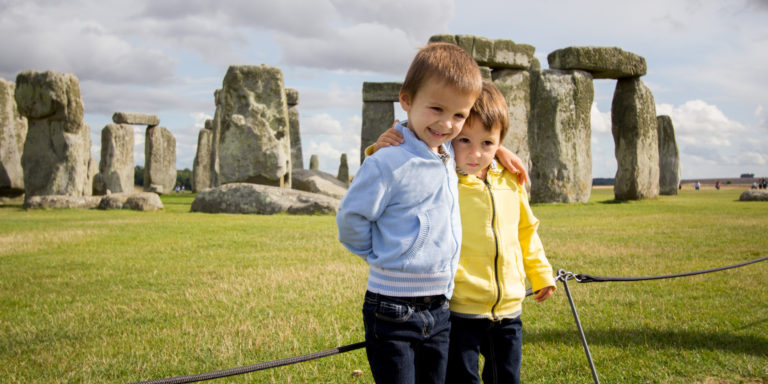 Published September 4, 2017
Top Ten Days Out Part 3:
The South
Unsecured loans from Loans 2 Go could help you to make this summer special!
In this third part of our mini series "Top Ten Days Out" we are discovering some great days out for all the family this summer.  Today we look at some ideas in the south of England.  These are just a few of the many wonderful attractions available in this area so we hope that you find something to enjoy!
Warner Brothers Studio Tour, London
This is an amazing day out for Harry Potter fans of all ages.   You will have the opportunity to wander through the huge hangars where the films were made and will see highlights such as Diagon Alley, the Great Hall, Hagrid's hut and the Gryffindor common room – as well as the original Hogwarts Express steam engine and a recreation of Platform 9 ¾.  You will also learn the secrets behind the special effects used in the films.
Summer opening times 9:00-22:00.  Tickets – which must be purchased in advance – are £35 for adults and £@7 for children.
The Eden Project is an educational charity that aims to connect people with each other and with the living world, exploring how we can work towards a better future.   Situated in a huge crater in Cornwall, massive Biomes house the largest rainforest in captivity.   There is also a rainforest canopy walkway with a nest platform, a zip wire, beautiful gardens and an inspired range of play areas.
Opening times: 9:00-18:00.  Prices £25 adult, £14 child – discounts available online.
Weald & Downland Open Air Museum, West Sussex
This museum features around 50 historic buildings – including barns, a Victorian school, timber-framed farmhouse, market hall and water mill – that have been rescued from demolition and restored on this wonderful grassy site.   The ambience is further enhanced by authentically dressed staff.
Summer opening times: 10:30-18:00.   Prices adult £11.50; child £6.
The ancient prehistoric monument of Stonehenge is a must-see!   Visible from the main A303 road, it is still worth going to the visitor centre to enjoy  audio-visual displays and hands-on exhibits.  There are also reconstructed huts that show how life would have been for Neolithic children.
Opening times: 9:30-17:00.  Prices: adult £14.50, child £8.70.
Legoland is aimed at ages 2-12 and has over 55 interactive rides, shows and attractions for them to enjoy.  It offers everything from roller coasters to hands-on Lego building activities as well as an entire Duplo-themed area for toddlers.  In addition, thousands of small plastic bricks have been used to create "Miniland", containing London landmarks such as the Millennium Bridge, Canary Wharf and Tower Bridge.
Summer opening times: 10:00-19:00.   Prices on the gate are adult £50.40; child £46.20, but online discounts on advance tickets are available.
Longleat Safari Park, Wiltshire
Longleat is a wonderful game reserve with giraffes, zebras, rhinoceros, camels, lions, tigers and wolves.  Recent additions include Stingray Bay and Penguin Island. There is also a 16th-century house, as well as a miniature railway and Adventure Castle playground for younger children.  
Summer opening times:  10:00-19:00.  Prices adult £33.95; child £24.95 – online discounts available
Portsmouth Historic Dockyard, Hampshire
A real treat for ship enthusiasts!   Ships in the dockyard include HMS Victory, HMS Warrior 1860 and the Mary Rose.  There is also a Mary Rose museum, and a Royal Navy Submarine Museum.
Summer opening times:  10:00-17:00.  Price: annual admission ticket adult £32; child £23.  Online discounts available.
A beautiful historical site with gardens and the famous maze.  In the Palace itself there is the Great Hall, Tudor kitchens, William III's state apartments and the Cumberland Art Gallery with paintings by Rembrandt and Caravaggio,.
Summer opening times: 10:30-18:00.  Gate prices adult £18.20; child £9.10 – online discount available
This lovely zoo was originally opened in the 1920's by a rather eccentric millionaire, and it has retained its sense of quirkiness to this day.  Its 80 acres contain a variety of habitats,  including savannah, forest and wetland, plus botanic gardens and a crocodile swamp.  There are special events every day, including talks, shows and feeding opportunities.
Summer opening times: 10:00-18:00.  Prices: adult £16.50; child £12.10.
Last but by no means least are these infamous prehistoric caves.  There are areas designed for families with younger children such as Dinosaur Valley, Monster Mill and Fairy Garden.   There is also a 35-minute tour of the caves.  Children can also enjoy a circus show featuring displays such as unicycling, tight-rope walking, and juggling.
Summer opening times:  10:00-17:00.   Prices £18 for adults, £12 for children: online discounts available
If you are in the south of England and are planning some fun days out this summer then we hope you will enjoy one or more of the above attractions.   Days out can be expensive though, so if money is an issue then why not consider one of our unsecured loans from Loans 2 Go?  
A small loan could give your finances just the boost you need to have a really good time this summer, and there are various repayment methods available.  Let Loans 2 Go help you make this summer special for those you love.