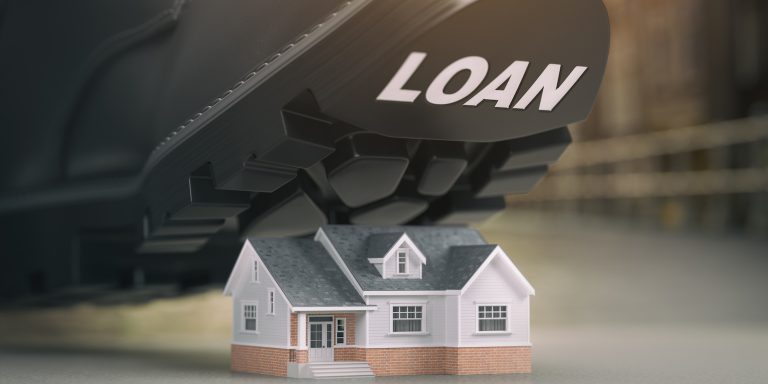 Published July 3, 2017
Secured vs Unsecured Personal Loan: The Facts!
How easy is it to get an unsecured personal loan ? If you are thinking about taking out a loan you may be a little baffled by the range of options out there.  There are so many different types of loan these days – and a wide variety of sources of finance – that it can all get rather confusing.
One of the key differences between loans is whether they are secured or unsecured.  In this article we look at the differences between a secured and unsecured personal loan, and the advantages and disadvantages of each.
What is a secured personal loan?
A secured loan is a loan that is dependent on an asset you already own.  For many secured loans, this will be your property; for a logbook loan it will be your vehicle.  In a sense your asset is the lender's back up plan.  You use it as normal for the duration of the loan, but in the event of you not being able to repay your loan there is a risk that as a last resort the lender could take your asset to use to repay the loan instead.
Advantages of secured loans
It may be easier for you to obtain a secured loan – particularly if you have a

poor credit history

– because the loan is secured on your property or vehicle, so there is less risk to the lender;

Secured loans tend to have lower interest rates than unsecured loans;

Secured loans are available for larger amounts than unsecured loans;

Secured loans tend to have long repayment periods and fixed monthly payments, so can easily be built into your budget.
Disadvantages of secured loans
Because the loan is secured on your property or vehicle, if you end up being unable to make your repayments, you risk losing your property or vehicle.

Some secured loans have early repayment penalties, so if you were in a position to pay off the loan early you may have to pay fees or charges.
What is an unsecured personal loan?
An unsecured loan is a loan that is not dependent on any other asset you own.   Many lenders will only offer an unsecured personal loan to borrowers who have at least a fair credit score but some are more flexible.  Either way, you do not have to be a homeowner or own a vehicle to apply.  
Advantages of unsecured loans
Unsecured personal loans

are available to a large proportion of people, not just those who own a home or vehicle;

Unsecured loans

can be used to borrow anything up to around £25,000, though the best rates are usually for amounts between £7,500 and £15,000

;

Unsecured loans offer flexible repayment terms, usually between one and five years;

Some unsecured loans offer the option of a payment holiday (e.g. 2-3 months) at the start of the agreement, giving you the chance to make a fresh start financially.
Disadvantages of unsecured loans
The best deals are often only open to those with high credit scores;

The interest charges on either larger or smaller amounts can be expensive;

Whilst missing payments will not risk your home or vehicle, this could still drive you deeply into debt, as the interest rates on an unsecured loan may be quite high;

As with anything, read the small print, as some

unsecured personal loans

do have fees and charges such as early repayment penalties.
At Loans 2 Go we have various loan offerings available:
Personal Loan

–

unsecured personal loan

for anyone

Premier Personal Loan

–

unsecured personal loan

for homeowners

Logbook Loans

– secured loan for vehicle owners against your vehicle

Privilege Vehicle Logbook Loans

– loans secured against your luxury or high end vehicle – our lowest rate logbook loan.
If you choose a Personal loan from Loans 2 Go you can apply ONLINE with an instant decision and receive your money in minutes*! For all our other loans, our aim is to get the money into your bank account within 60 minutes of it being approved!  
So why not get in touch with us to see which loan might be best for you?  You can apply online, call us on 0330 400 0403, WhatsApp us on 07976 200 597 or email us on info@loans2go.co.uk.   At Loans 2 Go we like to say YES!
*Payment by bank transfer once application approved
*All figures and rates correct at time of writing