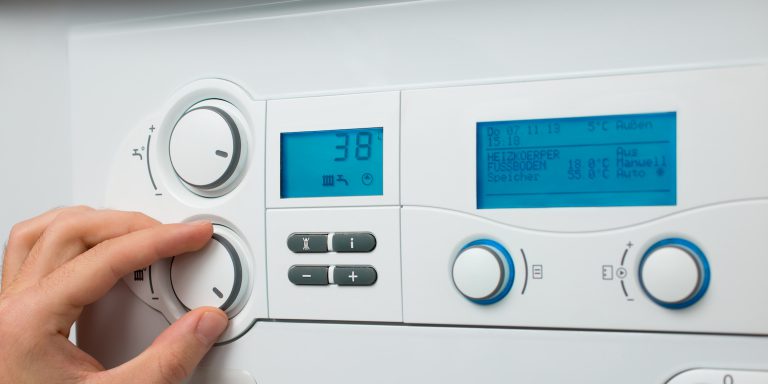 Published June 30, 2017
Domestic Disasters: Boiler Breakdown Advice
Advice and tips on how to maintain your boiler… but if all goes wrong, where to get an emergency cash loan for that nightmare duo: The Boiler Breakdown and his side kick; the Unexpected Bill…
As part of our series on issues that we face as homeowners this article looks at the vexed issue of a boiler breakdown.   There is never a good time for this – but it has a tendency to happen either over the weekend or during a holiday period!  Even worse is if it also happens to be freezing cold outside!
Firstly, it is important to realise that there are things that we could and should be doing to maintain our boiler in the best condition and hopefully prevent a breakdown in the first place.   Experts recommend that you follow the eight tips below to give your boiler the best chance of survival!
Annual service.

 Get your boiler serviced once a year – ideally in September/October – by a qualified engineer so that the parts can be checked and the components cleaned.   

Keep the heat!

 It is best for your boiler to turn the heating on regularly – even during the summer months – just to air it through and make sure it doesn't seize up.

Check the pressure.

 Either check the pressure regularly yourself and top it up if needed, or get a plumber to do so, as this will make your boiler run more efficiently.

Bleed the radiators.

  If the temperature of your radiators varies from top to bottom it means that air is trapped in the system and this will put strain on your boiler.  This air can be released by 'bleeding' the radiators which will help everything to work as efficiently as it should.

Check for warning signs.

  If you spot anything such as cracks or black sooty marks, or if you hear any clunking noises, then something is wrong and you need to get it repaired as soon as possible.   Also check the colour of the flame: it should be a strong, clear blue.    If instead it appears yellow or smoky, there could be something wrong and it needs to be checked by a gas engineer as soon as possible.

Space and ventilation.

 Your boiler needs to be housed in a clutter-free environment to allow adequate ventilation and be easy to access.  Also make sure that any external vents, flues and airbricks are free from blockages and debris.

Lag the pipes.

 It is a good idea to lag (i.e. insulate) the external pipes from your boiler as this will prevent them freezing in cold weather and causing the boiler to cut out.

Be gas safe

.  If a boiler is faulty it can produce carbon monoxide which can kill.  Carbon monoxide can't be seen or smelt or tasted but can be detected by a carbon monoxide detector.  Get one of these and locate it near the boiler – and don't forget to check it regularly to make sure it's working.
If, however, your boiler does break down what can you do?   This is something that you need to get sorted straight away, in order to have heating and hot water in your home.  You may be able to get by temporarily with portable electric heaters and either an immersion heater or lots of boiled kettles for hot water.  But these measures are not only a hassle but also very expensive.
If you have home insurance, then check with them whether a boiler breakdown is covered by your policy.  They may even have an emergency call out service that can help you.   But if not, then call a local plumber or boiler engineer to come as soon as possible.  
If your boiler repair is not covered by home insurance, you are going to have to find the money to pay for it.  This is likely to be at least a couple of hundred pounds.   If you do not have the money available, you may need to consider an emergency cash loan to meet the cost.  Needs must!
If you apply for an emergency cash loan from Loans 2 Go, and your loan is approved, we aim to get the money into your bank account in as little as 60 minutes!*  We like to say yes – especially when our customers are facing a domestic disaster!  So, if you need help with an emergency cash loan, apply online with Loans 2 Go today!
*if your application is successful, we aim to make payment by bank transfer within 60mins of approval subject to our working hours of Monday to Friday: 8am to 8pm and Saturday 8am to 4pm.
*All figures and rates correct at time of writing