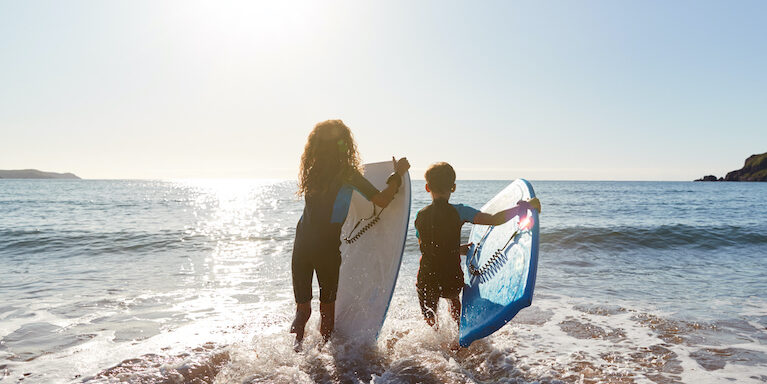 Published March 29, 2021
Where can you go on holiday this summer?
Book your summer holiday with a short term loan from Loans 2 Go!
As we gradually move further along the government roadmap towards the end of lockdown, many of us are daring to start thinking about summer. And, in particular, whether to book a summer holiday.
In this article we will take a look at:
When you should be able to go on holiday

Where are the best places to go on holiday?

Things to be aware of when you book a holiday

What you have to pay when booking a holiday
When you should be able to go on holiday
At the time of writing, these are the relevant roadmap dates when thinking about going on holiday. Bear in mind that all roadmap dates are subject to the government being satisfied that everything is still progressing well in terms of numbers of Covid cases and hospital admissions falling, and the vaccine rollout continuing to go smoothly.
UK holidays
12th April : you should be able to stay away from home with other members of your household or bubble. Hotels will not be open on this date, but self-contained accommodation – for example holiday cottages – will be available.

17th May : it is hoped that hotels and B&Bs will be able to re-open. At this point there will still be social distancing rules, under which no more than six people or two households are able to mix together indoors.

21st June : the goal date for all restrictions on mixing to be lifted.
Holidays abroad
17th May : at the same time as UK hotels and B&Bs open, it is hoped that UK citizens will also be able to begin to travel abroad for holidays. 
So, all being well, it should be realistic to start thinking about having a summer holiday in 2021. The next thing to think about is where to go.
Where are the best places to go on holiday?
Many of us are probably considering a staycation as our main option for summer 2021. We feel safe in the UK, especially with the latest expectation that most adults will have been offered their first dose of vaccine by the end of July.
UK holiday options include not just hotels and holiday resorts, but also holiday homes and campsites. The problem is that all of these are likely to be very much in demand, which means that prices will probably be considerably higher than in previous years. 
Another option would be to consider a holiday abroad. You may still be able to get a good deal and pay not much more than the amount you would have to pay for a holiday in the UK. And a good value holiday in guaranteed sunshine could be just what you and your family need after the past year or so!
But is it safe to book a holiday abroad? Let's take a look.
Five things to be aware of when booking a holiday abroad
Find out more about the country you want to visit
Research the country you would like to visit to find out whether it is a Covid-safe option. Countries such as Greece, Cyprus, Portugal and Turkey have already said that they hope to welcome UK tourists this summer. 
Nearer the time of your departure, check the latest advice for the country you are visiting on the Gov UK website to find out if there are any requirements, restrictions or quarantine regulations.
Check the holiday refund policy
If you book a package holiday – ie flights and accommodation – you will be entitled to a full refund if the travel company has to cancel it due to Covid-19 or other serious problems. 
This also applies to flights that you have booked. The holiday company or airline may offer you the option of a voucher or another holiday/flight, but it is up to you whether you accept that or ask for a full refund instead. 
Make sure your passport is in date
Be aware that since Brexit, your passport must now be less than 10 years old and will also need to be valid for at least 6 months to travel in Europe . This applies to both adult and child passports. 
Take advantage of an EHIC or GHIC
Also for travel to Europe if you have an existing EHIC (European Health Insurance Cards) this remains valid if it is still in date. Otherwise you can apply for a new GHIC (Global Health Insurance Card) on the NHS website. 
Both cards entitle you to emergency and medical healthcare when travelling in the EU. 
Get good travel insurance
Even with an EHIC or GHIC, it is still advisable to take out comprehensive travel insurance. Ideally you need to be protected against a variety of different circumstances that could happen. 
Try to find travel insurance that covers you for cancelling your holiday, medical expenses whilst abroad, and travel disruption such as delays, missed flights, or unexpected quarantine requirements. 
If we do book a holiday now, what do we have to pay when?
Most travel agents or holiday companies will just need a deposit if your holiday is over 12 weeks away, with the rest being paid 12 weeks before you go. If your holiday departure date is less than 12 weeks from the booking date, you will usually need to pay the whole holiday cost in one go.
The amount of deposit required varies depending on the type of holiday. For most European holidays you can expect to pay around £200-250 per person, but some holiday companies offer the option of paying this in instalments.
If you pay your holiday deposit – or for the holiday itself – by credit card, your payment will be covered by the Consumer Credit Act, which offers you financial protection should anything go wrong with the booking. But be careful not to put more expense on your credit card than you can afford to repay. If you need any financial assistance, such as a short term loan, do get in touch with us at Loans 2 Go. 
We hope that the above information is useful when considering your plans for summer 2021, and celebrating the end of lockdown.
Remember to check back here soon for more useful financial and lifestyle tips from Loans 2 Go.